Art
,
Beauty
,
Facts
,
Fashion
,
HairStyles
,
Life Style
,
Movies
,
Music
,
Nigeria
,
Onfleek
,
People
,
Relationship
,
Tips
,
Woman
TIPS ON LOOKING LIKE ANY OF THE THREE 'S' AT AN OUTING
Chisom Esther, 2 years ago
0
3 min

read
Regardless of what you're planning to do during your outing,one of the most fun things about this day is undoubtedly to get ready and chewing all the chocolates you can, of course.
Try these three cute makeup looks that works for any occassion:
*Simple look
This focuses on your complexion as the primary feature, so a glow is key. Start with clean, moisturized skin, and use a primer that blurs the look of large pores .
1. Dust on a peachy pink blush.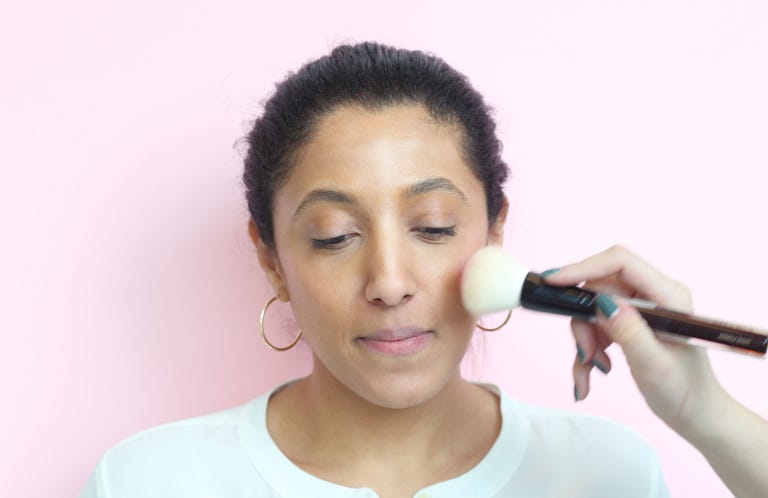 Use a fluffy brush to apply a peachy pink blush to warm up your skin tone. 
We used Too Faced Love Flush Long-Lasting 16-Hour Blush in I Will Always Love You
2. Highlight your bone structure.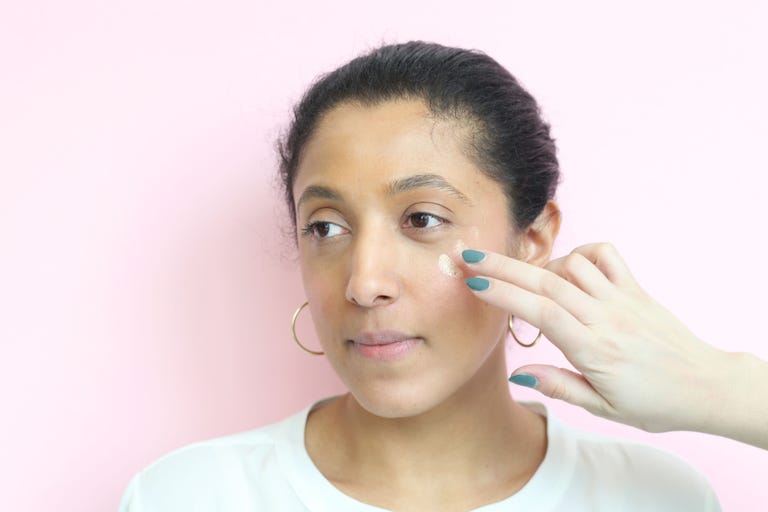 Add a dot of highlighter on the top of your cheekbones, under the bone of your brows, and in the center of your bottom lip for added fullness.
Add a glossy shade of pink to your lips for moisture and shine.
Also add two coats of black mascara to your upper lashes,  always wiggling the brush at the base for a boost of thickness.
Since this is a simple look, it works with just about anything you want to wear. Glowing skin and makeup — what more could you want?
**Stunning look
Who doesn't love a dark lip on V-Day? But instead of going for a typical red, try a bold berry instead.
1. Applying mascara.
Rub in your upper lashes with black mascara from roots to tips, hold the brush vertically and add a little more to your outer lashes. This will give them an extra long and flared look.
Add color to your cheeks using a little pink blush.
3. Make emphasis your smooth lips with a bold color.
Soften chapped lips with a gentle lip scrub, then paint on a fuchsia lipstick using a lip brush for precision.
This is perfect for date night or for going out with friends, you can put on your boldest outfit and enjoy the confidence that comes from this bright-lipped look.
 ***Smokey hot look
finally this look combines the sexiness of a smokey eye with the radiance of look #1, so if you like emphasizing your eyes (the better to gaze with, my dear!), try this.
Apply a sweet caramel shade to your lids using an eyeshadow brush.
Blend a deep chocolate shade into the crease to add smokiness.
Using black liquid liner, draw a thin line across the upper lid, then flick it out into a delicate cat eye.
Smudge black pencil liner along the bottom lash line.
5. Lengthen and thicken your lashes.
Swipe two coats of black mascara onto your upper lashes and a single coat on the lower ones.
6. Go translucent and glossy on you lips.
Add a sheer berry lip tint to complete the look.
if you feel you do not know what hair styles to make why don't you try out our fasinating nigerian hair styles or hair styles ladies should try on
Once you're done, pop on your favorite heels and a pair of hoops with a chic, monochromatic outfit. Now you're totally ready to go out for swanky cocktails, late night dancing, and anything else the night has in store.
Chisom Esther
Sparkling eyes? Creative hands?✊✌??? Next Big Thing, Artist**? Art Educator? ,Graphics designer, Creative Writer.. You can call me Esther of all Trades ? Just Enjoy my contents
Related posts
Subscribe
* You will receive the latest news and updates on your favorite celebrities!
Traditional wedding or the White wedding? Which is more important
Some people Wed in church and go back home to a traditional wedding. What's the need of wedding traditionally and also performing the White wedding? These two are traditional weddings. But before I go on, I'd like to define the word wedding. Wedding is a marriage…
Why it's Called Okrika? And Why that Smell??
Today I will be discussing about what brought you to this post "Okrika" yes fairly used or Second hand clothes, Akube, some also abbreviate it as "OK" This names are all known well to us Nigerians. We also know them as Bend down select, Where…